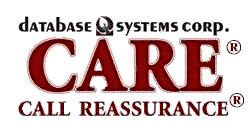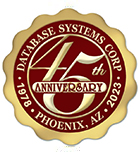 Related Articles
Medication Reminder Services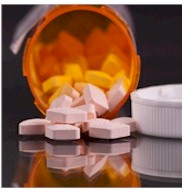 Database Systems Corp. (DSC) has been in the telecommunications business since 1978 and is a leading provider of computer telephony software and phone technology including telephone reassurance phone systems that contact homebound residents to ensure their well-being.

Employing our advanced calling technology, DSC can deliver phone messages such as medication reminders for elderly and homebound patients in just minutes. A recorded message can be delivered to either answering machines or to individuals reminding subscribers to take their prescription medication.

Medication reminders can be customized for each senior including special instructions. Custom information for each patient (such as name, medication type, prescription dosage, number of times per day, etc.) can be included in these medication reminder messages.

The following article is useful when considering the importance of taking medications as prescribed.

Contact DSC to learn more about our medication reminder services and systems.


---
Forgetting to Take Medication
Source: BREASTCANCER.ORG

Many treatments for breast cancer, including some hormonal therapies and chemotherapies, are taken orally (by mouth) in pill form. Although this is more convenient than driving to your doctor's office for an injection, it's also easier to forget. There are a number of reasons you might neglect taking your medication:
As you get back to the business of daily life, you may find yourself forgetting you need to take a pill.


If you're feeling healthy again, you may be ready to be "done with it" years before your treatment plan is over.


As time passes, you're likely to have fewer doctor visits and therefore fewer reminders about your treatment plan.


If you are taking more than one medication, it can be difficult to keep track of them all.
Research shows that people with cancer often have trouble sticking with their medication plans.

Taking your medication as prescribed allows you to get the most benefit from your treatment. Although 5 years (and sometimes more) may seem like a long time, many studies have been done to determine how long a medication should be taken to give the most benefit.

To stay on track with medication, it might not be enough to depend on your memory. Even when people think they've remembered to take the pills every day, they can sometimes be mistaken. Research shows that when people with breast cancer reported on how well they stayed with their treatment program, many had stayed on their regimen a lot less than they thought they did.

Consider the following tips to stay on track with taking your medications:
Ask your doctor or nurse to put your medication plan in writing. The plan should describe the size and appearance of the pill, how often to take it, how to take it (chew, swallow with water, etc.), and whether to take it on an empty stomach or with food. Ask for instructions about what to do if you miss a dose. For instance, if you forget to take a pill in the morning, ask if you should take it later on or wait until the following day.


Create a medication diary. Use a calendar or printed notebook to keep track of what medications you take at what time each day. Some patient websites offer online calendar tools that can help you do this. If you can't remember whether or not you've taken your pills, you can always go back and check.


Always take medications at the same time. If you can attach taking your medications to something you do every day — eating meals, brushing your teeth, getting ready for bed — you are more likely to remember them.


Use a computer or watch alarm as a reminder. If you regularly work on a computer and have a calendar with a scheduler, set it to notify you when it's time to take your pills. Or you can set your alarm watch to ring when it's time to take your medication. If you don't use these tools but you drive every day, tie a ribbon to your steering wheel as a daily reminder.


Set up a week of oral medication doses in a day-by-day pill organizer. If you take several medications at different times, use a pill organizer that has several time compartments for each day. You can get pill organizers at your local drug store or an online pharmacy.


Sign up for automatic medication refills through a mail-order pharmacy. This will help keep you from running out of medicine. You'll avoid problems like forgetting to call in a refill or having to go to a pharmacy to pick up your prescription.


Ask a friend or family member, or someone you've met through a support group, to be your "medication buddy." This person can remind you about what medicines you need to take and make sure you've taken them.


Find out if you can schedule a regular check-in call with your doctor or nurse. Having to check in regularly may help you stay on track with your medication. A regular call is a good opportunity to ask any questions about the medication or its side effects.


Plan ahead for travel. If you'll be away from home, take along plenty of medication in the original container and bring along your pill organizer and diary. Consider taking along an extra prescription for each medication just in case. If you are traveling by air, keep medication with you in your carry-on bag in case your luggage gets lost.
---
Additional Medication Reminder Articles
The following are other articles relating to medication reminders and prescription refill services:
---
Individual Medication Reminder Account Signup
DSC provides an easy and secure sign-up procedure (For a quick overview, please visit the registration information web page).
Online Enrollment - Sign-up online using our secure website.
Subscriber Profile - Specify the senior citizen's profile (dates and times to make calls).
Name Contacts - Identify who we need to contact if we can't reach the senior.
Secure Payment - Choose one of several enrollment and payment options and pay online using Visa or MasterCard.
DSC provides online and phone management of your account. This lets you view a history of the calls. You can also manage the dates and times for these calls including vacation days.

Plus our service is performed automatically.
---
Create An eCARE Account For Medication Reminders
You can create and manage a community organization eCARE account for free using our online registration process. With this account, you can enroll seniors and other community members using various different profiles including medication reminders for under $10/month per group member:

Click on the Create eCARE Account link below.

Enter your organization's name, a valid email address along with your own password, and we will establish your eCARE account. eCARE can now be used as your primary calling program for seniors in your community or can be a backup to any other system that is currently making these calls. eCARE is a pay-as-you-go service and you only pay for the calls that we make.
---
Contact Us Today
Contact DSC to learn more about our call reminder technology products, software and services.



Resources
FAQ
How To Register
Enroll Online

Information
Medical Reminders
Prescription Reminders
Reminder Services
Prescription Refill Reminders
Medicine Reminder
Medication Refills
Pill Reminder
Medical Reminder Alert
Pharmacy Refills

Technology
Voice Broadcasting
IVR Technology
Medication Reminder System