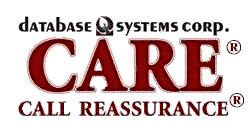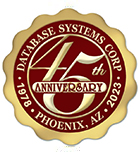 Medication Reminder Systems
Voice Broadcasting Phone Systems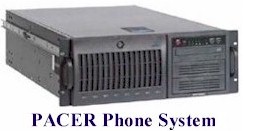 Database Systems Corp. (DSC) offers both affordable and expandable CARE phone systems that automatically send pill reminders to individuals who subscribe to this program. CARE (Call Reassurance) is an automated program and phone system that contacts citizens by phone. Each citizen can have a unique profile which could require daily well-being calls as well as calls reminding them to take prescription medications.

The CARE medication reminder phone system is a custom voice broadcasting system that automatically calls a resident and plays medicine reminder messages. The resident must acknowledges the call by pressing "1". The enrolled citizen can optionally press a phone key to request special assistance or contact a family member or medical facility.

There are two types of CARE medication reminder systems. The CARE Basic phone system supports 1 to 4 analog phone lines and is capable of calling up to 4 individuals at a time. The CARE PRO phone system supports 1 - 48 analog phone lines or 12 - 480 digital phone lines.

CARE systems have been installed throughout the country. DSC also has installed these systems at our medication reminder service center where DSC allows online subscribers to signup for medication reminder services on an individual basis.
Pharmacy Refill Reminders
Doctors, medical facilities and pharmacies can use services at Database Systems Corp. to remind patients to refill their pharmaceutical prescription drugs. The failure to fill prescriptions is a serious problem in the United States. Prescriptions not filled represents a loss in sales for the health and drug industry, with an estimated $15 to $20 billion loss annually according to The National Pharmaceutical Council.

But more important, non-compliance results in increased hospital, nursing home and doctor visits, along with immeasurable loss of productivity. These costs are estimated to be in excess of $100 billion annually.
Why Medication Reminders?
Studies show that 125,000 deaths and up to 25 percent of the hospital and nursing home admissions annually can be traced to patients straying from their medication schedule. This service can assist seniors, caregivers and people just too busy to remember to take their pills.

Contact DSC to learn more about our automatic medication reminder phone systems.


---
Central Maine Medical Center (CMMC)

"Central Maine Medical Center is located in Lewiston, a geographic and economic hub for central and western Maine. As a tertiary healthcare center, CMMC offers a host of sophisticated services, including cardiac surgery and comprehensive cancer care. CMMC supports a designated trauma center and LifeFlight of Maine's Lewiston base. With these vital emergency response and critical care transport capabilities, CMMC serves a huge region of Maine."

Database Systems Corp. (DSC) was selected by CMMC to provide automatic phone reminders and collection notifications using our advanced call processing systems and technology.
---
Medication Reminder Systems
To deliver medication reminders, DSC has developed two series of voice broadcasting systems - the WIZARD analog and the PACER digital phone systems. These modern call processing systems are provided to our clients who wish to purchase their own system.
WIZARD Analog Reminder Systems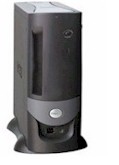 If your call center is small or requires fewer phone lines, the DSC WIZARD analog phone system can fulfill your call processing requirements. These economical systems are capable of managing virtually any type of inbound and outbound phone campaign.

Automatic phone answering is performed using our IVR software that processes inbound phone calls without the need for an operation.

The WIZARD systems employ our voice broadcasting technology which can be used to deliver phone messages. This feature has both commercial application as well as community notification benefits.
PACER Digital Reminder Systems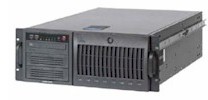 For medium to large call centers, DSC provides digital T1 phone systems capable of automatically answering phone calls while processing automated dialing phone campaigns.

The PACER digital phone system supports digital phone lines and is capable of addressing multiple T1's. The PACER system can simultaneously process hundreds of calls over digital phone lines. These PACER systems can be networked together to support call center environments handling thousands of calls at once.



Contact Us Today
Contact DSC to learn more about our medicine reminder services that send reminders by phone.