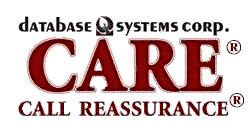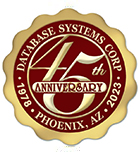 Medication Refill Reminder Service
Remind Individuals To Refill Medications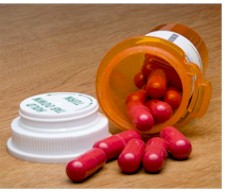 Database Systems Corp. (DSC) provides a calling program that sends pharmacy refill reminders to individuals when its time to refill their prescription medications. This service can be provided by hospitals, medical groups, pharmacies as well as doctor's offices. Because of the importance of taking medications consistent with the doctor's prescription, this calling service can make a difference in an individual's medical recovery or while trying to maintain a healthy life.

DSC is a technology company that has been in business since 1978. DSC provides a complete line of phone systems as well as call outsourcing services.

Automatic call reminders are provided by DSC for both communities and individual subscribers. Our telephone medicine reminder services are employed by a number of organizations to send notification reminders to their members.

Besides offering prescription refill reminder services, Database Systems Corp. also offers a subscriber service to individuals that reminds them when and how often to take their pills.
Medication Refill Reminders
Pharmacies, doctors and medical facilities can use this prescription refill reminder service to remind patients to refill their medications. The failure to fill prescriptions is a serious problem in the United States. According to The National Pharmaceutical Council, the loss in sales for the health and drug industry because prescriptions are not filled are an estimated $15 to $20 billion annually.

However, the loss of productivity plus the health related expenses due to non-compliance by the patient are immeasurable. These costs include increased hospital, nursing home and doctor visits. These costs are estimated to be in excess of $100 billion annually.

Contact DSC to learn more about our medication refill reminder services and phone systems.


---
Medication Reminder Service - Medalerts

"MedAlerts uses advanced technology to call subscribers when it is time to take their medication. The state-of-the art telecommunications platform will generate an automated call to your phone when it is time to take your medication."

MedAlerts is a DSC customer that employs our medication phone reminder service to automatically call their subscribers and remind them to take their medications as prescribed by physicians. MedAlerts also notifies their clients when it is time to refill their prescriptions. This is accomplished using a personalized message designed for each client.
---
Medication Reminder Phone Systems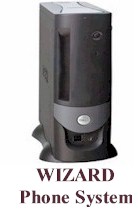 DSC provides medication reminder applications that work in conjunction with our multi-purpose phone systems. These systems are capable of both outbound calling campaigns (such as sending medication refill reminders) as well as automatic call answering features. DSC provides several different types of call processing phone system.

If your call requirements are small and require just a few phone lines, the DSC WIZARD analog phone system can fulfill your medication reminder requirements. These economical systems are capable of managing virtually any type of inbound and outbound phone campaign.

If you have a large group of individuals that need to be contacted on a frequent basis, DSC provides digital T1 phone systems capable of sending thousands of phone calls in a very short period of time.
Contact Us Today
Contact DSC to learn more about our community calling services that send reminders by phone.