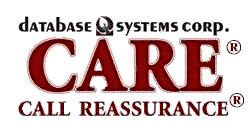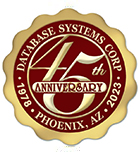 Pharmacy Refill Reminders
Remind Individuals To Refill Medications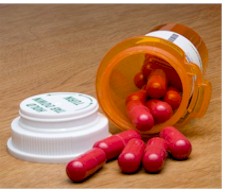 Reminding seniors to refill their medications is an important community calling service available from Database Systems Corp. Using advanced call center technology, DSC is able to contact patients and provide pharmacy refill reminders over the phone using an automated call.

Database Systems Corp. (DSC) has been in business since 1978 providing businesses and communities with the latest computer technology including our own call center phone systems. DSC provides a complete line of call handling phone solutions. DSC likewish provides both inbound and outbound call processing services at our data center located in Phoenix, Arizona.

DSC provides automatic call reminders for both individuals and communities. Our reminder services are employed by communities and businesses to send notification reminders to their members. Using our own technology, DSC can remind individuals automatically when its time to refill their drug prescriptions.

Besides offering medication refill reminder services, Database Systems Corp. also offers a calling service that sends medication reminders for elderly and other individuals, reminding them when and how often to take their pills.
Pharmacy Refill Reminders
Doctors, medical facilities and pharmacies can use services at Database Systems Corp. to remind patients to refill their pharmaceutical prescription drugs. The failure to fill prescriptions is a serious problem in the United States. Prescriptions not filled represents a loss in sales for the health and drug industry, with an estimated $15 to $20 billion loss annually according to The National Pharmaceutical Council.

But more important, non-compliance results in increased hospital, nursing home and doctor visits, along with immeasurable loss of productivity. These costs are estimated to be in excess of $100 billion annually.

Contact DSC to learn more about our prescription refill reminder service and phone systems.


---
Pharmacy Refill Reminder Service - Medalerts

"MedAlerts uses advanced technology to call subscribers with medicine reminders when it is time to take their prescriptions. The state-of-the art telecommunications platform will generate an automated call to your phone when it is time to take your medication."

MedAlerts is a client of Database Systems Corp. that uses our pharmacy refill and medication alarm service to automatically call their subscribers and remind them to take their medications as prescribed by physicians. MedAlerts also notifies their clients when it is time to refill their prescriptions. This is accomplished using a personalized message for each client.
---
Online Medication Reminder Service Registration
For individuals and family members who wish to subscribe directly to our self-managed medication reminder service, DSC provides an online signup. This form can also be used to obtain pricing and service condition information with no obligation until you select your payment option.

Medication reminder subscribers can manage their own reminder calls by setting the dates and times for these reminder calls. They can also make their own recordings to ensure the correct prescription information is included in the reminder.

Special contacts can be designated if the subscriber does not acknowledge or respond to the calls. To register online, click on Medicine Reminders or the image on the right.
Contact Us Today
Contact DSC to learn more about our community calling services that send pill reminders by phone.



Resources
FAQ
How To Register
Enroll Online

Information
Medical Reminders
Prescription Reminders
Reminder Services
Prescription Refill Reminders
Medicine Reminder
Medication Refills
Pill Reminder
Medication Alerts
Pharmacy Refills

Technology
Voice Broadcasting
IVR Technology
Medication Reminder System