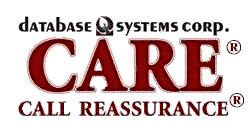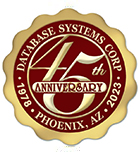 Voice Broadcasting
Medication Reminder Technology
Voice Broadcast Medication Reminders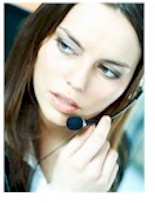 Besides offering medication reminders for the elderly services as part of its CARE (Call Reassurance) program, Database Systems Corp. (DSC) is also recognized as a leading provider of voice broadcasting services and phone systems.

Voice broadcasting technology is a critical component of our medication reminder service. Voice broadcasting takes a list of phone numbers and calls each number (using multiple phone lines), playing a recorded message to each call recipient. Voice broadcasting must be intelligent enough to recognize a live answer versus an answering machine. This technology must likewise be able to determine that the call was not answered and the reason why the call was unanswered.

DSC technology includes call center software that incorporates voice broadcasting and IVR functions. This technology is ideally suited for delivering phone medication reminders to seniors and for sending reminder messages.
Advanced Voice Broadcast Center
Employing our own voice broadcasting systems and software, DSC maintains an advanced call center that can send phone messages to communities and individuals in just minutes! Pre-recorded messages can be delivered to either individuals or answering machines reminding them of upcoming sporting events, community affairs, doctors appointments, or emergency alerts.
Voice Broadcasting With Menu Options
Voice broadcasting not only delivers phone messages, but can also present the call recipient with a phone script allowing the individual who answers the phone to make selections using the keypad on the phone. This call menu process employs DSC's award winning IVR technology. Calls can even be directed to an operator or can be transferred through an outside phone line.

Contact DSC to learn more about our medication reminder services and voice broadcast solutions.


---
Grane Healthcare

"Grane's professional staff is our greatest asset. Each Grane Healthcare facility maintains a very high staff-to-patient ratio – higher than those mandated by the State of Pennsylvania. Not only do we have more caregivers, we have more highly qualified caregivers at each Grane facility, to ensure our patients and residents receive the highest degree of care and the best possible treatment. Grane employees are Competent, Caring and Compassionate." - www.grane.com

Senior Life Management uses the CARE (Call Reassurance) phone system from Database Systems Corp. to provide its senior citizens with a telephone reassurance service. Using voice broadcasting technology from Database Systems Corp., Grane Healthcare contacts citizens on a daily basis to ensure their well-being.
---
Register Online For Voice Broadcasting Service
DSC provides an online signup for non-profit and commercial organizations wishing to use our voice broadcasting service. Use this form to obtain a quotation and pricing information about our services with no obligation until you fax or mail your signed agreement.

For non-profit organizations, our setup fees are waived and the basic monthly fees are reduced if you use this convenient method of registration.

Signup online and SAVE! using convenient Online Registration forms.


---
Contact Us Today
Contact DSC to learn more about our voice broadcast technology products used to send pill reminders.



Resources
FAQ
How To Register
Enroll Online