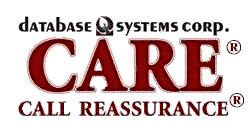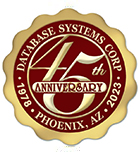 Reminder Applications
Call Reminder Application Directory
Broadcast Reminder Phone Calls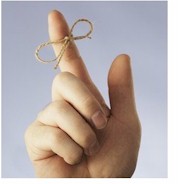 Besides offering medication reminder phone services as part of its CARE (Call Reassurance) program, Database Systems Corp. (DSC) is a leading provider of call reminder services and phone systems.

DSC manages its own call and data center located in Phoenix, Arizona. This center is used to provide a wide variety of clients with both inbound and outbound calling services.

DSC products include call center software as well as voice broadcasting services that are ideally suited for delivering phone reminders.
Advanced Call Centers
Employing our own voice broadcasting systems and software, our advanced call center can send reminders to communities and individuals in just minutes! Pre-recorded messages can be delivered to either individuals or answering machines reminding them of upcoming sporting events, community affairs, doctors appointments, or emergency alerts.
Reminders Calls With Menu Options
If your call reminder application requires feedback from the call recipient, a more complex phone script can be developed allowing your reminder recipients to make selections using the keypad on the phone. This call menu process employs DSC's award winning IVR technology. Calls can even be directed to an operator or can be transferred through an outside phone line.

Contact DSC to learn more about our call reminder services and systems.


---
Los Angeles Community College

Los Angeles Community College District - "Over the past seventy-seven years we've served as educator to more than three million students. Affordable, accessible and practical, the LACCD offers opportunity to all. Our doors are wide open for a diverse student population eager for skills, knowledge and upward mobility. LACCD educates almost three times as many Latino students and nearly four times as many African-American students as all of the University of California campuses combined. Eighty percent of LACCD students are from underserved populations." source: LACCD

LACCD uses our voice broadcasting phone reminder services to contact former and current students to notify them of upcoming school registration. Calls are also made to students regarding upcoming school events.
---
Individual Medication Reminder Account Signup
DSC provides an easy and secure sign-up procedure (For a quick overview, please visit the registration information web page).
Online Enrollment - Sign-up online using our secure website.
Subscriber Profile - Specify the senior citizen's profile (dates and times to make calls).
Name Contacts - Identify who we need to contact if we can't reach the senior.
Secure Payment - Choose one of several enrollment and payment options and pay online using Visa or MasterCard.
DSC provides online and phone management of your account. This lets you view a history of the calls. You can also manage the dates and times for these calls including vacation days.

Plus our service is performed automatically.
---
Create An eCARE Account For Medication Reminders
You can create and manage a community organization eCARE account for free using our online registration process. With this account, you can enroll seniors and other community members using various different profiles including medication reminders for under $10/month per group member:

Click on the Create eCARE Account link below.

Enter your organization's name, a valid email address along with your own password, and we will establish your eCARE account. eCARE can now be used as your primary calling program for seniors in your community or can be a backup to any other system that is currently making these calls. eCARE is a pay-as-you-go service and you only pay for the calls that we make.
---
Phone Reminder Service Applications
Phone reminder calls can be used in a wide variety of applications. Here is just a sample of these phone reminder applications:
Contact Us Today
Contact DSC to learn more about our call reminder technology products, software and services.