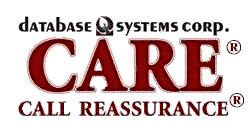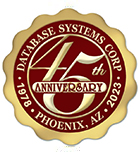 Medication Alert Service
Automatically Send Medication Reminder Alerts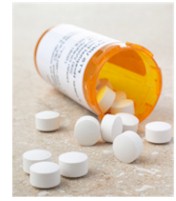 Medication alerts are important notifications sent to individuals, reminding them to take prescription medication at the times and in the amount prescribed by their doctors.
With the aging of the world's population, medications are being prescribed at an ever increasing rate. Unfortunately, patients are not taking these medications properly and this is creating an additional health hazard.
Database Systems Corp. (DSC) is technology company that provides call reminder systems and outsourced reminder services. DSC created the CARE (Call Reassurance) calling program using its modern telephony experience. Using CARE systems, individuals can be called with reminders to take their medications at a prescribed date and time and in the proper doseage.

DSC has provided CARE phone systems to local police departments and county sheriff's offices throughout the country, primarily to check in on the welfare of seniors and home alone children. DSC also has installed these systems at its own modern calling center for individual subscribers to enroll for these medicine reminders online.
Growing Problem: Patients Not Taking Medications Properly
Patients who are not taking prescibed medications properly are incurring significant risks to their health. This is a growing problem today. Failure to take medications properly...
IS a common occurrence - 50% of people don't take their medications as prescribed.
CAN keep people from getting better and sometimes CAN lead to additional health problems.
IS responsible for 10% of all hospitalizations and over 125,000 deaths annually in the cardiovascular area alone.
Automatic Medication Alert Service
To help remind patients to take their medications, DSC provides an individual medication reminder service that automatically calls a subscriber and plays a recorded phone message that reminds the individual to take prescription medications.

DSC can deliver these "take your pills" reminders to anyone who has access to a cell phone or simple telephone. A pre-recorded voice message (or SMS message) can be sent to either to an answering machine or to the subscriber to this service with a reminder to take a prescription medication.

Simple to complex interactive voice response phone menus can be developed for touchphone response using DSC's IVR technology. For example, calls can be directed to medical personnel such as a doctor's office if the notice requires more than a simple medicine reminder.

Contact DSC to learn more about our automatic medical alert reminder services and phone systems.


---
How Do I Sign-up?
DSC provides an easy and secure sign-up procedure (For a quick overview, please visit the registration information web page).
Online Enrollment - Sign-up online using our secure website.
Subscriber Profile - Specify the senior citizen's profile (dates and times to make calls).
Name Contacts - Identify who we need to contact if we can't reach the senior.
Secure Payment - Choose one of several enrollment and payment options and pay online using Visa or MasterCard.
DSC provides online and phone management of your account. This lets you view a history of the calls. You can also manage the dates and times for these calls including vacation days.

Plus our service is performed automatically.


---
How Does Our Medical Alert Service Work?
The CARE mediccal alert service calls subscribers (on the days and times they specify) and greets them with a recorded message. The pill reminder subscribers are instructed to "Press 1" to acknowledge the calls.

If after several attempts the individual does not answer the phone or acknowledge the call, the CARE program will contact the designated contact(s), playing an alert message, and send email alerts as well. Two contacts can be designated and CARE will alternately call each one until the call is acknowledged (for up to 1 hour).

CARE provides a complete log of activity including the status of each call as well as schedule changes.

Individuals wishing to receive medicine reminders can subscribe online to our automatic calling service. DSC provides an easy and secure sign-up procedure for our medicine reminder service (For a quick overview, please visit the registration information web page).
Contact Us Today
Contact DSC to learn more about our medication reminder services that send pill reminders by phone.